Insert an Excel Worksheet Range to a Word Document : Word Office Collaboration « Collaboration « Microsoft Office Word 2007 Tutorial
Click the Insert tab. 
          Click the Object button arrow. 
          Then click Text from File.


Locate the Excel file. Click Range.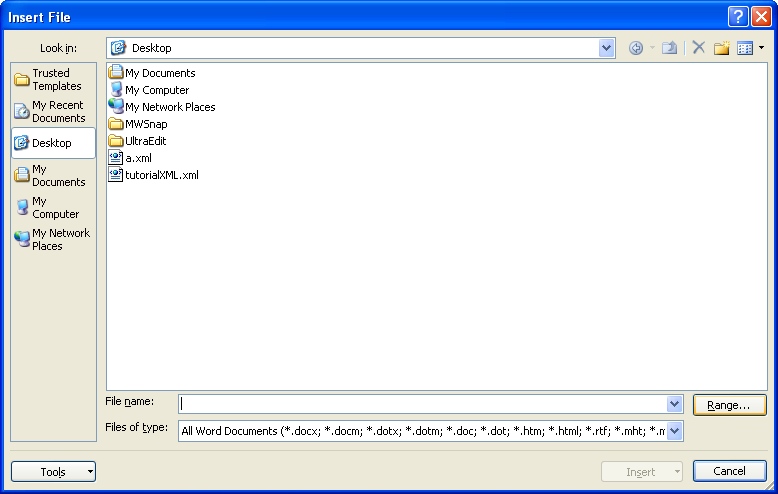 Specify the range you want. Click OK.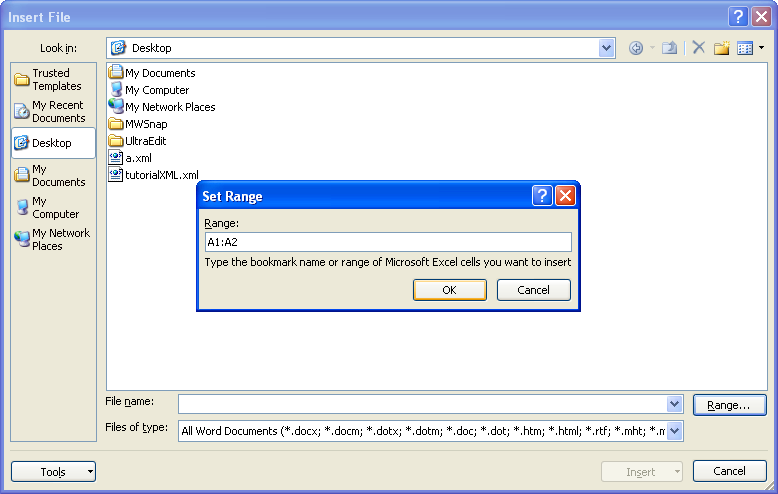 Click Insert.